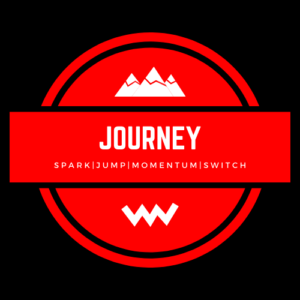 JOURNEY (GRADE 0-7)
Every Friday night during Government School terms Journey ministry takes place at Durbanville Baptist Church from 17h30-19h00.
Grade 0-1 (Spark), Grade 2-3 (Jump), Grade 4-5 (Momentum) and Grade 6-7 (Switch) all gather together to worship, hear talks by their leaders, play games and have small group discussions each week.
For more information or to find the registration link for this coming Friday please click on the Journey logo.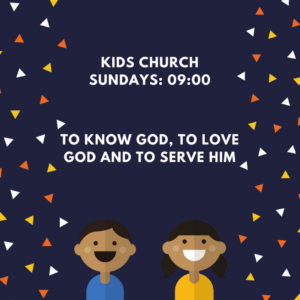 KIDS CHURCH (Age 4-Grade 6)
During the school terms on a Sunday morning during the service our Kids Church meets in the Amphitheater. Kids church has worship, teaching, worksheets and small groups aimed at teaching Biblical truth to our children who attend.
Parents please follow the link by clicking on the picture to the left to register your children for Kids Church (it is the same registration link as the Sunday Morning service).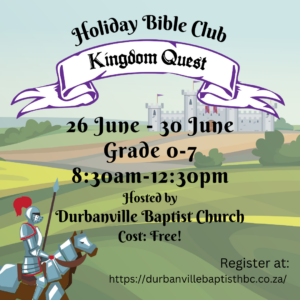 HOLIDAY BIBLE CLUB 2023
Holiday Bible Club is a fun and interactive event for kids grade 0 to 7.
Taking place during the first week of June/July school holidays, 26-30 June, this year's theme is "Kingdom Quest". This exciting and educational experience will be held at Durbanville Baptist Church and runs from 8:00am to 12:00pm daily.
The kids will embark on a journey through the Middle Ages, learning about castles, knights, and the stories of bravery and faith from the Bible.
If you're interested in registering your child for this unforgettable experience, please follow the link: