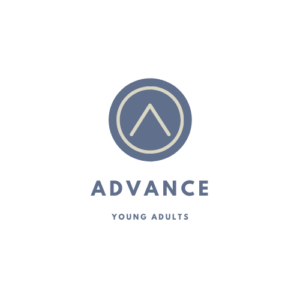 Our Young adult ministry is centered around our life groups that happen mid-week, please click on the picture below to see more details: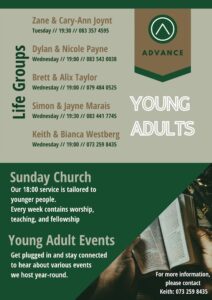 Our Young adults also gather together for several different type of events: Socials, fellowship and gathered teaching events. More information about all of these is shared through the lifegroups and announcements at church during a service.
Every year the young adults also attend a weekend away in the Cederberg, It is a wonderful time of fellowship and growing as a group.
There are on-campus ministries at Tygerberg Campus as well as Stellenbosch main campus.
Once a year the Young adults ministry also plans and goes on a mission trip to Melkhoutfontein near Still Baai.
All of the above in italics is unfortunately on hold as we wait to come out of lockdown and for restrictions to ease.