What is the D

B

C Life Trust and what does it do?
The DBC Life Trust was created by Durbanville Baptist Church to Demonstrate the relevance of JESUS CHRIST in today's society. We noted our duel responsibility and privilege to share the love of Jesus Christ with people whilst at the same time addressing many of the social realities that they face every day. It was with this in mind that the objects of the trust are as follows:
The principal object of the Trust is to create and administer a charitable Trust Fund for the purpose of
Developing and sustaining both practical and spiritual work among those affected and infected by HIV/Aids, other terminal illnesses and those with other special needs.

Development of communities through educational and health related programmes.

Advancing sustainable development and spiritual ministry among the poor, unemployed and needy.

Providing humanitarian assistance and relief after a crisis.

The methods that will be employed in the objectives outlined will be varied. The following are examples of such methods: Financial assistance, developmental programmes, training, evangelism, partnerships, community projects, research, Bible based training and education, etc.
If you would like to find out more about the three main projects of the trust then please take the opportunity to click on the 'Newsletter' picture.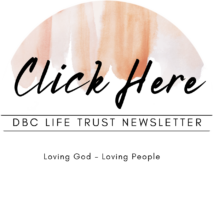 To download or to look at our trust deed click on the picture below: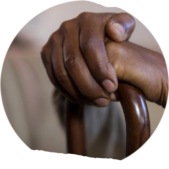 Trust Details: DBC LIFE TRUST PBO No:930026524, Registration No. IT 5091/2007 Bank Account ABSA, Cheque Account No: 40-7030-4163, Branch: Tyger Manor
The DBC Life Trust's accounts are audited every year and are open to scrutiny by donors wishing to know that their money has been spent on the stated project.